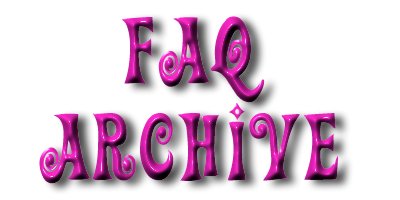 FAQ, of course, stands for Frequently Asked Questions, so for those Tiger Beat readers among you, here are the questions that were asked of us during our very first-ever interview many, many years ago, and the smart-ass answers we gave. (Remember, this was a long time ago...)
Q: In an ex-Bond-girl catfight, would the members of The Dirdy Birdies come out on top?
A: Of course. Most of us are boys. The only exception would be that new one. She's a trained martial artist and we're not. We're just regular people.
Q: I hear you write poetry.
A: Not true. In class, we had to write poetry and Hallmark does better.
Q: Are any of you dating someone famous or something?
A: No…we're the only ones in Hollywood who aren't. Are you dating someone famous?
Q: No, I'm working on it though.
A: It's very important to go out with someone famous. Because it helps.
Q: Are you at all attracted to me now?
A: How can I be attracted to this voice on the phone that asks me hipster doofus questions?
Q: Who's your favorite Beatle?
A: Ralph.
---
Now that you've seen this stuff, and you've really got the hunger, you're probably looking for something really substantial. Well, for an honest-to-God history of jug band music, and recommendations on books and recordings to add to your collection,
look here.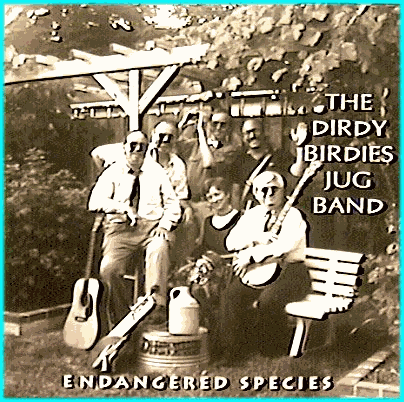 Guano Records is proud to present this exciting compilation of all your favorites from
The DIRDY BIRDIES Jug Band.
For ordering information, and a run-down of what's included on
Endangered Species,

look here.